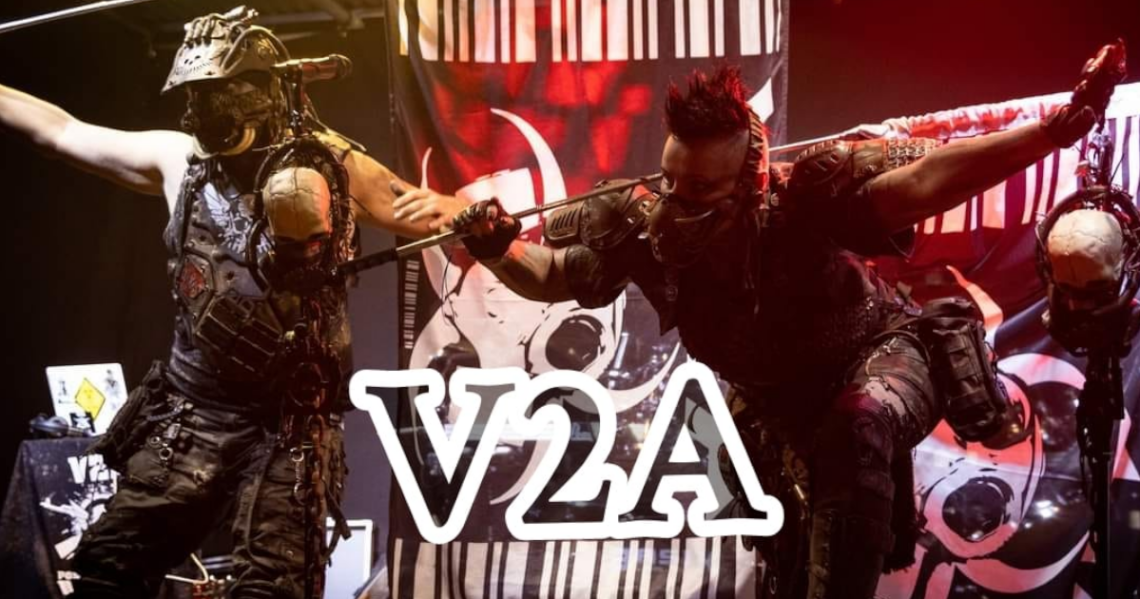 englisch below
Links:
Web site is www.v2a.co.uk
Own festival is www.v2afest.com
Facebook site .. www.facebook.com/v2amusic
MECHANIZED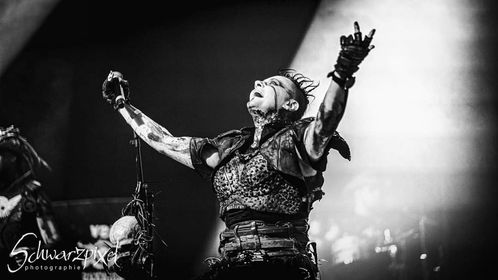 Stelle dich kurz kurz vor
Hi – ich bin Mechanized (Reina) – Sängerin von V2A – und bringe Chaos und Chaos auf eine Bühne in Deiner Nähe
Wann und wie bist du zur Musik gekommen?
Musik war schon immer ein großer Teil meines Lebens, schon von klein auf. Angefangen hat es damit, dass mein Bruder mich mit Depeche Mode, Cure und Human League bekannt gemacht hat, als ich 11 Jahre alt war. Seitdem ist elektronische, industrielle, EBM- und Gothic-Musik immer ein wichtiger Teil meines Lebens gewesen. Ich habe über die Jahre, als ich in Deutschland lebte, in verschiedenen kleineren Musikprojekten mitgewirkt und auch für einige deutsche Musikmagazine geschrieben, bis ich nach Großbritannien zog, wo wir dann 2001 V2A gründeten.
Fünf Fakten über dich
*Kultführer
*Mein Lieblingsgetränk sind Cocktails mit Rum
*Ich liebe die asiatische/koreanische Küche
*Ich bin ein Motorradfan und fahre, wann immer ich eine freie Minute finde
*Ich bin Deutscher, lebe aber in Großbritannien.
Was möchten Sie Ihren Fans noch sagen?
Ihr habt nur ein Leben – lebt es in vollen Zügen!!!
Und stellt sicher, dass ihr V2A so oft wie möglich live seht und mit uns feiert!!!!
---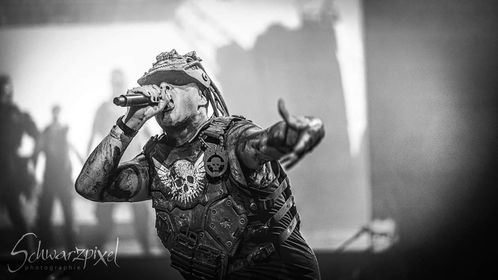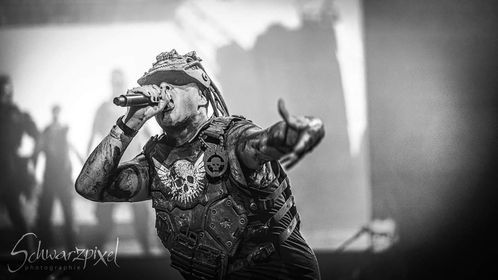 DRONE
Stellen Sie sich kurz vor
HI ich bin drone, ich schreibe die Musik für V2A, liebe flame throwers und bin einer der Sänger.
Wann und wie bist du zur Musik gekommen?
Als Teenager habe ich meine eigenen Goth/Industrial-Clubs in Birmingham England betrieben. Ich war immer auf der Suche nach neuer Musik, die ich im Club spielen konnte, also fing ich an, meine eigene Musik zu schreiben. Ich trat dann einer Band bei, in der ich mit Synthesizern und Samplern spielte … aber dann gründete ich V2A we mechanized … unsere eigene Band … es macht immer mehr Spaß, seine eigene Musik zu machen
Wie entsteht ein Song? Erst die Melodie, dann der Text?
Ich fange mit einer Idee für einen Song an, dann fange ich an, die Musik zu schreiben, da ich bereits das Gefühl und den Klang des Sounds kenne, den ich kreieren will … der Text kommt am Ende … mit ein paar mehr Synthesizer-Linien, die hinzugefügt und gelöscht werden, sobald wir den Gesang und alle Teile haben
Fünf Fakten über dich
Ich bin ein Kultführer
Ich bin Engländer… geboren in Plymouth, was mich eigentlich zu einem offiziellen Piraten macht
Ich habe als Kind Mad Max 2 gesehen und es hat mein Leben total verändert.
Ich wollte eine Mischung aus Wez und dem wilden Kind werden.
Ich lege immer noch auf und habe viele Jahre lang Industrieclubs geleitet.
Rust ist meine HAPPY COLOUR
Was würdest du deinen Fans noch gerne sagen?
Du hast nur 1 Leben, also lebe es … habe Spaß und feiert wild. Wir lieben (unsere Fans) den Kult von v2a … zusammen werden wir PARTY machen bis zum Ende der Welt …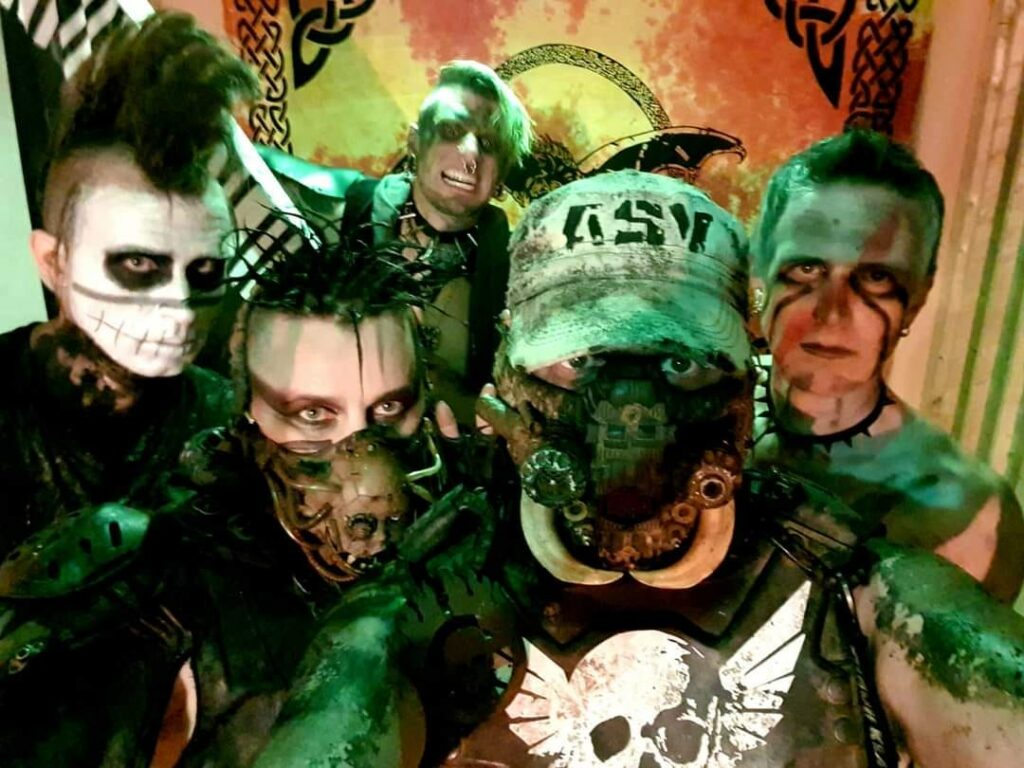 ---
MECHANIZED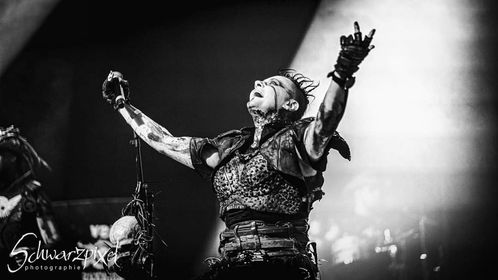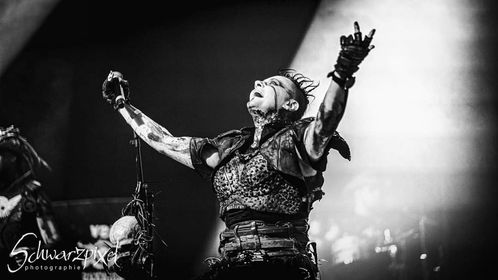 Introduce yourself briefly
Hi – I am Mechanized (Reina)- female vocalist of V2A – bringing chaos and mayhem on a stage near you
When and how did you get into music?
Music has always been a huge part of my life from a very young age. Starting with my brother introducing me to Depeche Mode, Cure and human league when I was 11 years old. Since then electronic, industrial, EBM and goth has music has always been a very important part of my life. I have been in various smaller music projects over the years when I lived in Germany, also was a writer for some German music magazines until I moved to the UK, where we then started V2A back in 2001.
Five facts about you
*Cult leader
*My favourite alcoholic drink are cocktails containing Rum
*I love Asian / Korean cuisine
*l am a motorcycle enthusiast and are riding whenever I can find a free minute
*I am German but reside in the UK
What else would you like to say to your fans?
You have one life – live it to the fullest!!!
And make sure you come and see V2A live as often you can of course
and party with us!!!!
---
DRONE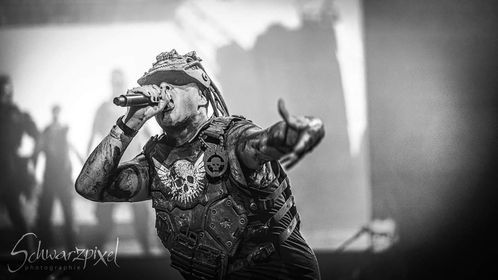 Introduce yourself briefly
HI I am drone , I write the music for V2A , love flame throwers and are one of the singers.
When and how did you get into music?
As a teenager I used to run my own goth/industrial clubs in Birmingham England. I was always looking for new music to play at the club so began starting to write my own music.I then joined a band playing synths and samplers .. but then went on to create V2A we mechanized .. our own band .. its always more fun doing your own music
How is a song created? First the melody, then the lyrics?
I start with an idea for a song , I then start writing the music as I already know the feel and sound of the sound I am going to create .. the lyrics come at the end .. with abit more synth lines added and deleted once we have the vocals and all the parts
Five facts about you
1. I am a cult leader
2. I am English.. born in Plymouth which actually makes me an official pirate
3. I watched mad max 2 when I was a kid and it totally changed my life .. I wanted to grow up to be a cross between wez and the feral kid
4. I still dj and have run industrial clubs for many years
5 . Rust is my HAPPY COLOUR
What else would you like to say to your fans?
You only have 1 life so live it .. have fun and PARTY HARD
We love (our fans) the cult of v2a … together we WILL PARTY till the end of the world ..